Test User: Occupational, Ability and Personality Training
£1,100.00 (Ex. Tax)
Test User: Occupational
Ability and Personality - Level 2 has now replaced The British Psychological Society (BPS) Training qualifications previously known as Level A & B Occupational Test User.
This internationally-recognised qualification gives you access to over 150 tests from all the UK's main Test Publishers.
Study Type: Blended Learning via Online Interactive Training Platform
Qualify to use Occupational Ability Tests & Personality Assessments. 
Most importantly, learn how to administer, interpret and give feedback on psychometric tests and assessments effectively.  As a result, gain a deeper understanding of the technical concepts of psychometrics while learning how to use them both legally and ethically. 
Most noteworthy, our Test User Occupational training is a distance learning course and includes:
Typically 35 hours (1-6 months) Module-based learning.  Complete at your place of work or study at home. Start at any time and work at your own pace.
Online Interactive Training Platform for Course Book and Workbooks, with Webinar-based sessions and training videos.
Practical Session - 'Live Exercises' with our consultants via video calls to practice administering tests & providing personality feedback.
On-going support from our Business Psychologists and Tutors throughout the learning experience.
Complimentary 'Psychometric Solutions' package included in the course fee and with your own Identity® Personality Account via our online psychometric solutions platform.  
Quest Partnership work with the BPS as registered psychometric training provider.
Psychometric Training Results
By the end of the course, you will be fully skilled in occupational testing and equipped to deliver psychometric testing and assessment.  We will provide you with a FREE online platform account to use the identity® personality questionnaire with its suite of expert reports. 
Furthermore, this psychometric training provides eligibility for the BPS Certificate of Competence in Occupational Testing Level 2.  As a result you can also apply for entry onto the Register of Qualifications in Test Use (RQTU). 
It is also internationally recognised and aligned with the standards of competence defined by the European Federation of Psychologists' Associations (EFPA).
This Test User: Occupational, Ability and Personality training will provide you with a course certificate recognised by BPS registered Test Providers.
For further details of course content [Test User: Occupational - Full Course]
Who Is This Training For?
Our Online Occupational Test User Training courses are predominantly aimed at individuals working within HR, employment agencies & consultants offering psychometric assessments such as:
HR Professionals
Recruitment Specialists
Talent Management Experts
Learning & Development Coaches
Occupational Development Coaches
Training Consultants
Tracy Madgwick (MCIPD) "I did my training through Quest. They were so supportive. Highly recommend them."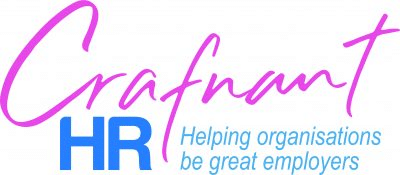 Test User Training Worldwide - BPS Occupational Testing.

This Distance Learning psychometric course is available to complete from anywhere in the world. Providing you with a globally recognised Accredited Qualification in Test Use, allowing the individual to purchase psychometric tests and assessments that would otherwise not be available to them.
Overseas Clients - Please use our shop currency calculator or contact us on: +44 (0) 1285 861734 for a price in your chosen currency.
What is Psychometric Testing?
To find out more information on what psychometric assessments are and consequently where they are used [click here]
Development