OPQ Emotional Intelligence Report | Choice of Job Levels
£72.00 (Ex. Tax)
Personality Tests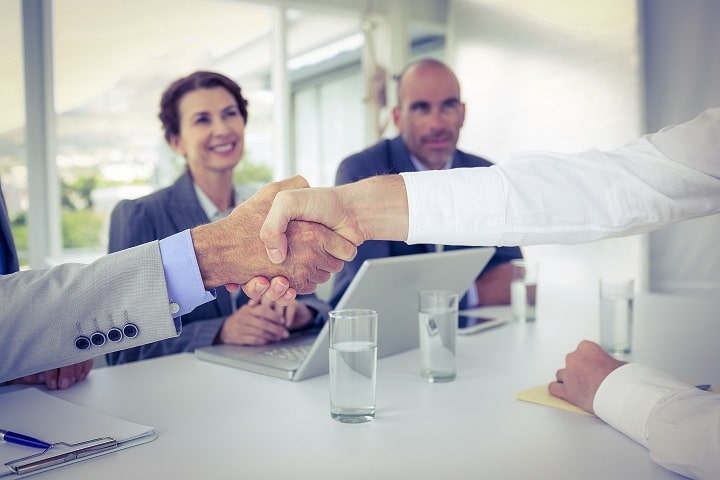 The SHL OPQ Emotional Intelligence Report explores an employee's ability to control and apply their own feelings and emotions, as well as those of others. Providing information regarding how well they manage their relationships with others. SHL designed this personality test to support the development of staff at many levels including: Senior Managers and Directors.
This report is a good predictor of job performance and can therefore aid personality profiling within a company. It is a psychometric character test that gives an insight into an individual's understanding of others' emotions and perspectives. Ultimately, providing an indication of their capacity to display empathy and flexibility.
Developing Emotional Intelligence is now routinely incorporate into leadership & management development programmes. This OPQ EI Report provides an insightful starting point for you to consider the development needs that are key for both the individual and your organisational success.
This OPQ Emotional Intelligence report can also be very effective in helping develop effective and productive working relationships within teams. Providing the basis of a team workshop to help the individual's as a team, to understand its current level of effectiveness, and what it needs to focus on to enhance it.
SHL OPQ Emotional Intelligence Report - Job levels available:
Director, Executive, Front Line Manager, General Population, Graduate, Manager, Mid-Professional, Professional Individual Contributor, Supervisor
OPQ (Occupational Personality Questionnaire)
What's Covered
Upon completion of the SHL OPQ personality assessment the system will generate the SHL OPQ Emotional Intelligence Report. This report will reveal the individual's potential strengths and weaknesses in applying and controlling emotions. Overall, the report explores two key themes, each of which covers two main competencies:
Managing Feelings:
Feelings and Emotions
Personal Insight
Managing Relationships:
What's Included
OPQ32 Personality Questionnaire
OPQ Emotional Intelligence Report
A choice of job levels: Director, Executive, Front Line Manager, General Population, Graduate, Manager, Mid-Professional,  Supervisor. (please select at checkout)
Online Questionnaire for Remote Testing.
Reports are quickly available after completion.
Available in the following languages: Portuguese (Brazil), Danish, Dutch, Finnish, French (Canada), French, Latin American Spanish, Portuguese, Swedish, English International, English (USA).
Sample Reports Available.
Quest Solutions Test Support [Talent Development Strategies]
Orders
Within 1 working day, you receive both of the following:
An email confirming your purchase and requesting any additional information required to process your order. Please check your Spam/ Junk folder.
We will send invitations direct to your candidates for them to complete your chosen tasks by the project deadline. Once completed we will generate your reports and email them direct to you or as per your confirmed instructions.
You can check the status of your order at any time from your account area.
If you have any queries, please do not hesitate to contact our friendly customer service team on:
Tel: 01285 861734
Email: admin@questpartnership.co.uk
Please Note: We will process any purchases made outside office hours the next working day. For 'same-day' test set up – requests need to be made before 12:00 noon.
Why Quest Partnership?

Quest Partnership Ltd has been providing psychometric assessments to industry for over 30 years. We offer independent advice on a wide range of assessments. In addition, we provide full support in administering and delivering tests and personality questionnaires to individual candidates / participants.

Our consultants are experts in their field with a track record of delivering innovative assessments. We are also active members of our industry body, the British Psychological Society (BPS). Our involvement in BPS steering groups has helped to raise standards and promote best practise in the use of psychometrics.
| | |
| --- | --- |
| Purpose: | Development |
| Job Level: | Not Applicable / General Population, Executive, Director, Manager, Front Line Manager, Supervisor, Professional staff, Mid-Professional, Graduate |
| Tags: | Ability Testing, Career Aptitude Test, Cognitive Ability Test, Development, E I Test |