OPQ Emotional and Social Competence Report | Choice of Job Levels
£130.00 (Ex. Tax)
Personality Tests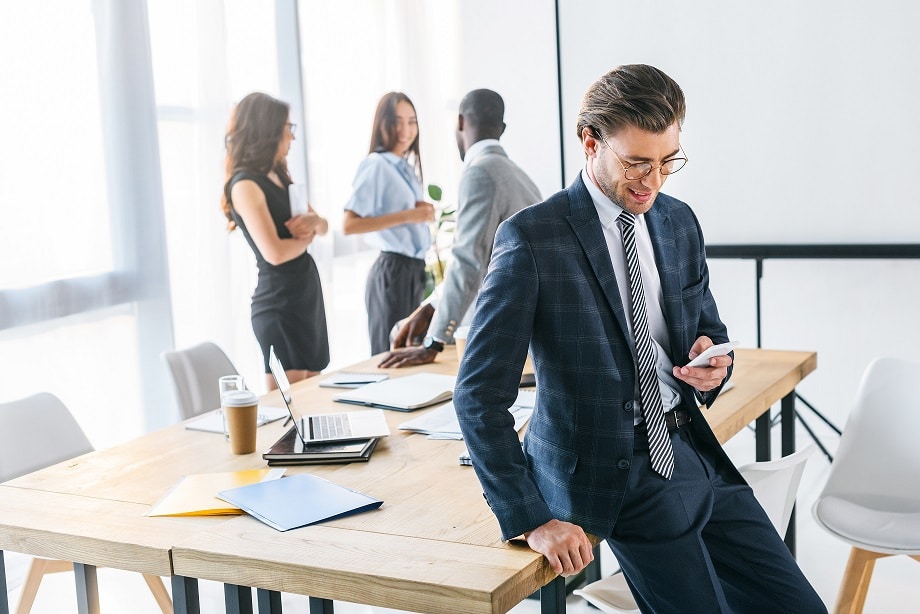 The OPQ Emotional and Social Competence Report provides an indication of an individual's preferred working style. It can act as a predictor of a range of social and emotional competencies. This report supports the Professional Development and Selection of existing and new staff.
The OPQ32 personality questionnaire assesses work behaviours and personality, identifying potential strengths and weaknesses against Emotional Intelligence (EI) competencies. The report explores how a person is able to apply and control their own emotions and manage their relationships with other people. It also looks at the individual's understanding of other people's emotions and perspectives.  It provides and indication of their capacity to display empathy and flexibility.
How can the EI report be used?
Professional Development and Coaching:
EI can be developed and the report provides valuable information for coaching and development purposes. It can be used in conjunction with other tools, such as 360° feedback, to make links between individual preference and style and the perceptions of others; and to facilitate development planning.
Selection:
For selection purposes, the report is intended as a 'value add' rather than a stand-alone measure. Users should ideally make full use of the OPQ results, as well as taking into account other objective measures such as the candidate's abilities and their experience. As candidates are being assessed using the OPQ, EI is measured without being susceptible to impression management.
What's Covered
Upon completion of the OPQ Personality Assessment the system will generate the OPQ Emotional and Social Competence Report. This report will reveal the individual's strengths and development needs specifically within the workplace against Emotional Intelligence competencies. 
The competencies that the report assesses are as follows:
Emotional Competence:
Self-Awareness: Emotional Awareness, Accurate self-assessment, Self confidence
Self-Regulation: Self-Control, Conscientiousness, Adaptability
Motivation: Achievement Drive, Initiative, Persistence
Social Competence:
Empathy: Understanding Others, Service Orientation, Organisational Awareness
Social Skills: Influence, Communication, Conflict Management, Leadership, Change Catalyst, Building Bonds, Developing Others, Teamwork and Collaboration
What's Included
OPQ32 Personality Questionnaire
OPQ Emotional and Social Competence Report
A choice of job levels: Director, Executive, General Population, Graduate, Manager, Supervisor, Sales Role. (please select at checkout)
Online Questionnaire for Remote Testing.
Reports are quickly available after completion.
Available in the following languages: Portuguese (Brazil), Danish, Dutch, Finnish, French (Canada), French, Latin American Spanish, Portuguese, Swedish, English International, English (USA).
Sample Reports Available.
Quest Solutions Test Support [Talent Development Strategies]
Orders
Within 1 working day, you receive both of the following:
An email confirming your purchase and requesting any additional information required to process your order. Please check your Spam/ Junk folder.
We will send invitations direct to your candidates for them to complete your chosen tasks by the project deadline. Once completed we will generate your reports and email them direct to you or as per your confirmed instructions.
You can check the status of your order at any time from your account area.
If you have any queries, please do not hesitate to contact our friendly customer service team on:
Tel: 01285 861734
Email: admin@questpartnership.co.uk
Please Note: We will process any purchases made outside office hours the next working day. For 'same-day' test set up – requests need to be made before 12:00 noon.
Why Quest Partnership?

Quest Partnership Ltd has been providing psychometric assessments to industry for over 30 years. We offer independent advice on a wide range of assessments. In addition, we provide full support in administering and delivering tests and personality questionnaires to individual candidates / participants.

Our consultants are experts in their field with a track record of delivering innovative assessments. We are also active members of our industry body, the British Psychological Society (BPS). Our involvement in BPS steering groups has helped to raise standards and promote best practise in the use of psychometrics.