Quest Lunch in aid of Psychometric Research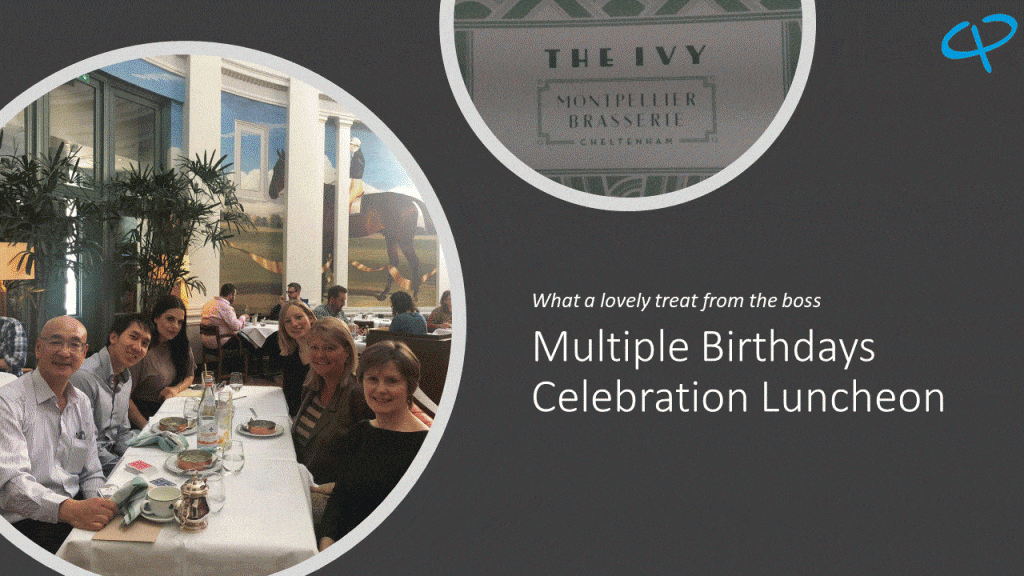 Max kept this one a surprise, we thought we would be doing martial arts training by the lake but instead we were off to Cheltenham for a multiple Birthday Celebration in The Ivy. Three courses of 'magic' followed by a lovely walk in the sun.
We are strong believers that the best ideas come when you are relaxed and having fun. Psychometric assessments and test are increasingly being used by human resource teams and talent development teams. We are constantly researching the best products for their daily challenges and ways that we can help minimise recruitment, selection and promotion risks.
Still not sure what Psychometrics can do for you?
What is Psychometric Testing? Find out here
For Recruitment & minimising risk, read our article here
For more details on current psychometric research in action view here
For the history behind the OPQ test and its uses view here
To read Max Choi's latest Leadership Research see his DOP Conference via the BPS here
We spent the whole time discussing psychometrics, recruitment tools, personality questionnaires, the website, our new shop….